welcome to the new 'momentary lapse of reality' weekly linkup!
happiness on hump day is an opportunity to stop, take notice of the here and now and appreciate the small (or large) things, events and people that are putting a smile on our dile...
hopefully taking account of what is working for you in life every wednesday will help to keep that smile big and bright throughout the rest of the week.
my happiness indicators
1. simba...
my gorgeous little puppy!
a gentle natured, energetic, snuggly, cute and loveable dog that i can not get enough of.
2. getting fit...
this morning at 6am group fitness i was able to enjoy this glorious sunrise...
oh and i was also looking out over a beach...
what a spot to workout right!?
extra happy points for knowing that i'm currently doing all (or atleast most) of the right things for my body.
3. new blog design.
this is how i spent melbourne cup day...
obviously not as exciting as a day at the races but im pretty chuffed with the results!
4. eggs for breakfast.
yummo, delicious and healthy...
an everyday occurance at the moment.
5. sunshine.
i love that summer is just around the corner...
spring is really putting on a show this year and i am soaking it all up!
its super simple.
1) write a post letting us know everything that is making you happy/grateful and/or that you are currently thankful for.
2) remember to include a link back here somewhere in the post...
you may choose to use the button provided below: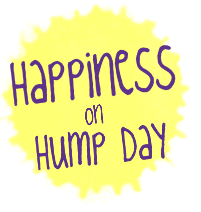 3) publish the post each wednesday and come on over here to "momentary lapse of reality" to link up with the weeks post.
(my posts will go up on tuesday afternoons to ensure the post is up and ready to be linked to on hump day)
4) don't forget to look through other's links to share the smiles.