Welcome to the second week of
Happiness on Hump Day
, a chance for everyone to share all the wonderful things that are making their smile shine bright like a diamond this week!
JUMPing for joy!
My Happiness Indicators
1. Catching up with a friend.
Coffee in a cozy cafe is the perfect way to spend a dreary rain filled, work free day!
2. Having a sleep-in to the sound of rain.
Don't you just love the sound of rain on the roof!? And it's even better when you are in no rush to get anywhere. This morning I made the most of a work-free day with a small sleep-in, listening to the rain and staring through the window watching the droplets fall.
The number one store that I fell in love with while in America was
Old Navy
. Their store in San Fran was full of clothes I wanted, but couldn't buy due to a lack of suitcase space. I picked up this light denim shirt in the San Fran store. I was on my way to visit
Alcatraz
when I realised that I had forgotten a jacket. Not wanting to walk back to my hostel (have you seen the hills in San Fran!?!) I decided to grab something from the store. I loved this shirt as soon as I saw it and am so glad I bought it that day!
1) write a post letting us know everything that is making you happy/grateful and/or that you are currently thankful for.
2) remember to include a link back here somewhere in the post...
you may choose to use the button provided below: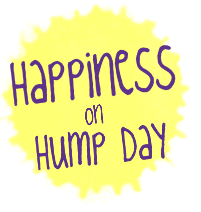 3) publish the post each wednesday and come on over here to "momentary lapse of reality" to link up with the weeks post.
(my posts will go up on tuesday afternoons to ensure the post is up and ready to be linked to on hump day)
4) don't forget to look through other's links to share the smiles.